Danish Open GO Championship 2020
May, 8-10
Place: Dagmarskolen,
Vestervej 11, DK-4100 Ringsted.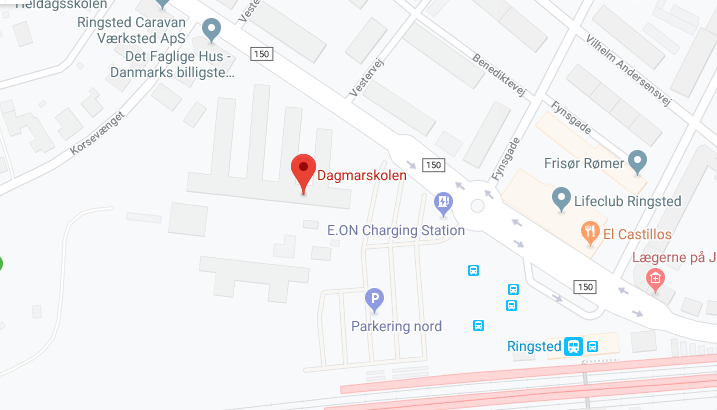 Handicap parking at Ringsted Railway Station. Parking at Ringsted Railway Station or the parking place of Dagmarskolen at Korsevænget.
Use entrance B in the school building, and walk to the right in the corridor inside.
Provisional Schedule
The programme is subject to alteration.
Friday, May 8
10.20 - 10.40 Registration.
10.45 Welcome, practical information, and election of tournament committee.
11.00 First round
15.15 Second round

Saturday, May 9
9.30 Third round
14.00 Fourth round
About 19:00 Delegate meetinge

Sunday, May 10
9.30 Fifth round
13.45 Sixth round
About 17.30 Awards.
Tournament Rules
Six rounds of McMaton-turnering. system tournament. Planning with Gerlach's program.
Each player will have at least 15 minutes break between each round.
Japanese Rules and 6½ komi.
Thinking time is 90 minuts + byoyomi 20 moves/10 min.
Players in the top group cannot win usual prizes, as DGF instead supports a journey to the World Amateur Go Championships.
There must be silence and no conversation in the tournament room during a round. Please switch off the sound of your mobile phone.
Awards
There will be Awards to all kyu players with at least 5 victories.
The top-8 Danish players will achieve WC-points.
The winner becomes The Dansk Champion 2020.
Use of telephones, cameras and other IT equipment
It is only allowed to take situation pictures of the activities described in this programme, i.e. games, players, spectators, and participation in the delegate meeting. It is not allowed to make photos of other activities.
During play it is not permitted to use any aids to assist with choosing a move, or evaluating a board position. This means no help from AI, other players, or books. But it is always allowed to receive help from the tournament committee concerning rules.
It is allowed to use electronic device for notation of games. In this case it is one's own responsibility that the screen is visible for the opponent, eliminating any doubt of cheat.
Registration
Registration is possible by sending an e-mail to DM2020@ringsted-go-klub.dk with information of name, address, eventually club and rating, and eventual wishes of overnight accommodation.
Tournament fee is paid on bank account 5319 241149, Arbejdernes Landsbank, or in cash before tournament start.
Registration and payment must be made before Friday May 8th, 10.45.
The tournament is open for everybody.
Danish participants must be members of the Danish Go Association (DGF). If one is not already a member (e.g. via a club), this can be arranged during registration.
Tournament Fee
Kyu players: 100,- DDK
Dan-players 200,- DDK .
If a dan player is not included in the top group, this player will receive a reimbursement of 100,- DDK. Likewise if a kyu player comes in the top group, he'll be charged extra 100 DDK.
If you registrate early, you will get information about eventual changes on the e-mail you gave, when you made your registration.
Tournament leaders
Torben Pedersen, KGoK, will be responsible for drawing of lots and registration of results.
Nicolai Ryge, RGK, will be responsible for the rest.
Before tournament start, the tournament leaders may decide If some of the weakest players should receive a handicap.